Data Analytics
·
London
·
Hybrid
Junior EHR Analyst
🤔 About the Role:
 As a Junior EHR Analyst at Suvera you will be part of the team responsible for making sure we utilise the clinical data we have access to effectively to deliver better outcomes for the patients we look after. You will work in collaboration with our Care Team to provide daily support with Health Record analytics, Clinical reports, Audits and IT support where necessary for the Care Team. This role is a full-time role and will sit as part of our Data team, and report to the Data Analytics Manager. 
Your time will be compensated with a base salary between £26-32k pro-rata (depending on experience and qualifications) and an equity package that is comparable to others at a similar level at the company.
Please note that a Disclosure will be requested in the event that you are successful and are offered & accept a role with Suvera. The DBS Code of Practice which governs these checks can be found here.

🤔 What's so special about this role
This is a fantastic opportunity for someone with clinical data analysis experience looking for a new challenge in a scaling digital health company. There is a lot of autonomy and scope to make impact in this role from day one. This is an opportunity to be a part of creating a new future for how we care for patients
 
💻 What you'll be doing:
Electronic health record (EHR) analysis 

Work with our GP partners to understand data related to their patient populations from their EHR (GP Clinical systems)
Update and run searches to identify patients we should be supporting at Suvera, and their clinical progress, in collaboration with our Clinical lead
Safely extract and format data from the EHR to be useful and effective for our care team day to day operations
Update care templates with accurate Snomed codes for LTC management aligned to Suvera's specifications
Care team reporting 

Work with our Partnership team to identify and report measures of success back to our GP partners

Assist with reports related to our Risk Registers and Quality Dashboard

Support with analysing trends on patient feedback, complaints and incidents
Care team operations 

Be on hand to support to the clinical team with EHR requests and issues ensuring all functions are carried out in accordance with agreed procedures, protocols and time-scales 
👀 We're looking for someone who:
Should have:

Experience working with and analysing Clinical data

Ability to communicate with internal and external stakeholders

Be very comfortable managing and learning new technology platform
Nice to haves:

Worked in Digital health

Experience using reporting tools within GP EHRs such as EMIS Web/SystmOne i.e. as an administrator or analyst working with an individual GP surgery or group of GP surgeries in a Primary Care Network

Safety training related to handling Clinical data

Experience of using Tableau

Personal attributes:
Has excellent communication skills, both written and spoken
Able to follow Standard Operating Procedures and policies
Ability to work under pressure
Adaptable, and able to communicate effectively
Good team member with sound judgement and decision making skills
Excited about being involved with transforming the future of healthcare delivery for patients with long-term conditions
Personable, polite and approachable
Team player
Aware and can acknowledge your own limitations when delivering care
Comfortable seeking advice and support from the wider clinical team when necessary
No agencies, please. 
👋 About Suvera:
Suvera is a digital health start-up on a mission to keep people in good health wherever they are in the world. We partner with general practices in the UK to deliver a virtual clinic that proactively supports the management of patients with long-term conditions. Today, we manage over 100,000 patients and have a robust pipeline to more than 4x that by the end of 2024. We have merely scratched the surface for what we can do for both clinical operations and chronic care pathways.

We have a team of phenomenal advisors, including Professor Bryan Williams who is the chair of Medicine at UCL and the man behind high blood pressure guidelines for the UK. We are a small (c. 50 people) cross-functional team from all backgrounds, and have our our own internal Care Team which employs both clinicians and care advisors.

We are backed by Google for Startups and the preeminent, global healthcare and technology venture capital firm Morningside Ventures, led by Dr. Gerald Chan. We have ambitions to become the largest healthcare provider in the world.
🌎 About our culture and values:
For Suvera, company culture is not an afterthought - it is a priority. Our diverse team helps us ensure we consider everyone's experience of accessing healthcare when building our product.
The wellbeing of our team is key, and our policies reflect it. We all have up to 40 days annual leave, and encourage and enable flexibility and autonomy over your work. We are non-hierarchical in our ideas, processes and decision-making — if you have an idea, we want to hear it. Always.
The way we work is remote-first. In practice, this means our whole company is set up around not requiring a meeting to make decisions. We have an asynchronous approach to work which encourages documentation and async comms.
We have three core values that we embed into how we work together:

1. We optimise for trust - This means building trust between each other at the company and the wide society around us
2. We focus on the long-term - This means building for what is valuable and will last 
3. We push ourselves to grow - This means adopting a growth mindset that what we can't do today we can work to get there one day 

👋 About our tech team
Our tech team aims to create seamless technology that improves patient experience and empowers our in-house clinical team.

We are very aware that the products we build are relied on to provide care and that our data is highly sensitive and keep security and stability at the core of everything we build.
At the moment, the tech team has people who identify as LGBTQ+, working parents, and is racially and ethnically diverse across three continents (Africa, Asia and Europe) & 7 nationalities and counting!
🙌 Perks
Finance
We cover all necessary working expenses, e.g. software or equipment
We match your pension contributions up to 5% of qualifying earnings
£500 annual budget for learning
Time
40 days holiday per year (in addition to bank holidays)
£500 annual budget for your wellbeing
We provide access to free mental health support and therapy sessions
Remote first ways of working
No internal meetings before 10am (unless urgent)
No internal meetings on Friday (unless urgent)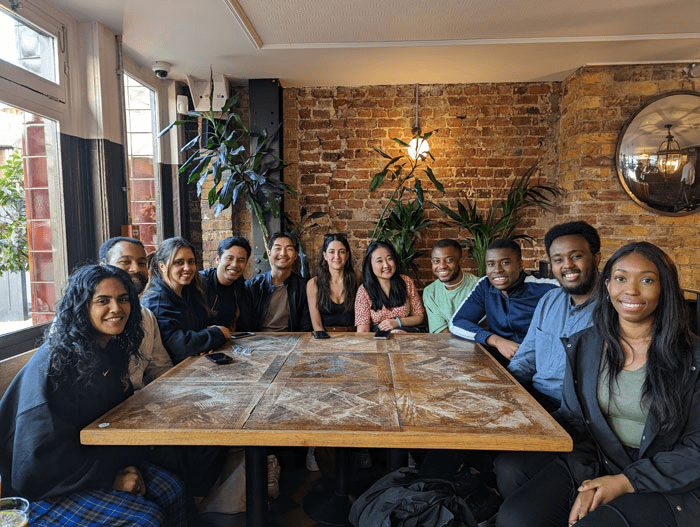 Department

Data Analytics

Locations

London

Remote status

Hybrid

Yearly salary

£26,000 - £32,000

Employment type

Full-time
Data Analytics
·
London
·
Hybrid
Junior EHR Analyst
Loading application form
Already working at Suvera?
Let's recruit together and find your next colleague.